Product Description
Rechargeable CREE Bike Head light with Light/Vibration sensor
Light sensing system presentation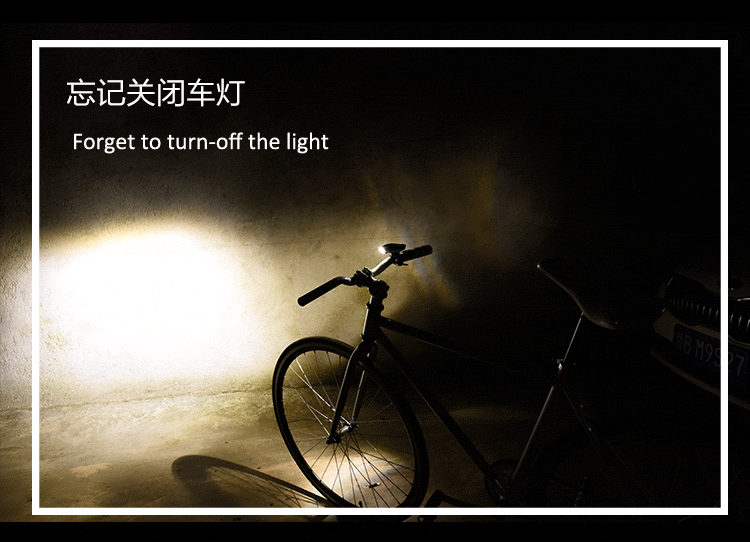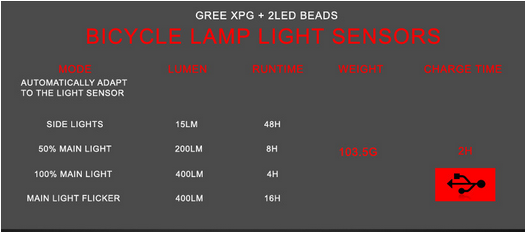 Features:
Powerful LED headlight, recharges from any USB port.
Vibration sensor and light sensing function.
To keep pressing the orange button for three seconds to turn on/off the lights and click the button to change working mode.
*Smart white: can be auto on/off by vibration sensing, changing lumen output by light sensing.
*DRL: side red light when riding on daylight.
*Weak glow+DRL: energy saving mode, good for with road light environment.
*Strong light+DRL: good for dark and complicated terrain environment.
*SOS: strong light strobe for help.
Safety, no glare, accident prevention.(CREE XPG)
Cutoff line design,according to the German StVZO bicycle headlight authenticate.
Ultra-wide 180-degree reflection ring technology,high performance and low power consumption.
USB charging,easy to use.
Easy to install,anti-fall protection.
Suitable for 22-35mm diameter handbars.
Recommended use for night riding,mountain bike,fixed gear bike and so on.
Charging time: 1.5-2.5 hours
Battery: 1200mAh Sony lithium polymer battery